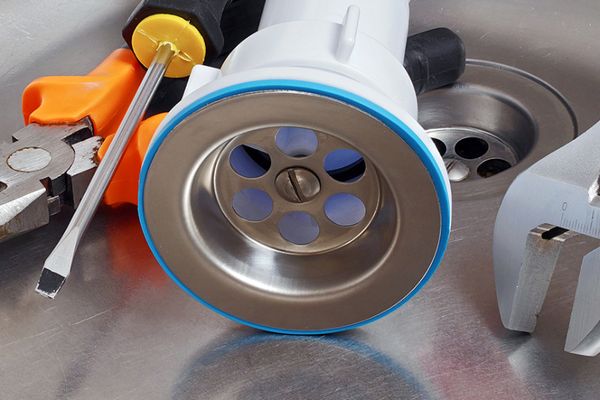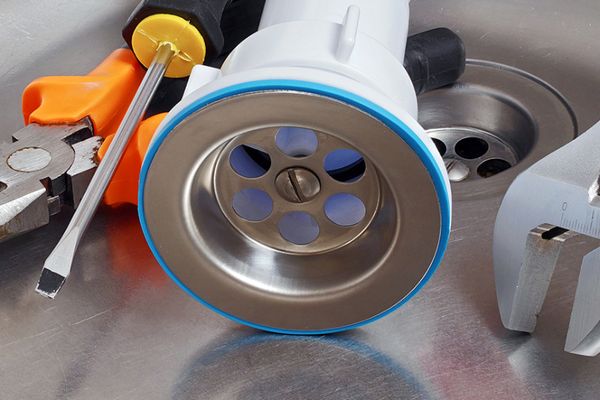 Preventable plumbing disasters have a way of announcing themselves at the worst times.
A basement floor drain overflows and sends sewer odors to your upstairs dinner party.
The toilet creates an indoor waterfall a few minutes before the start of a much-anticipated vacation.
Or the laundry tub will not drain, putting a stop to wash day plans and the hope of clean underwear any time soon.
No one wants to experience clogged toilets and tubs, but plumbing issues are more likely to happen if you neglect the drains in your Orange County home.
Drain cleaning is essential maintenance that can prevent frequent clogs and drain damage in your Huntington Beach home. Our professionals at Parzival Plumbing use drain cleaning techniques to maintain drains and clear clogs that have formed and are slowing drainage or causing water backup.
Parzival Plumbing is offering all our customers $25 off drain cleaning services to help you save while giving your drains a little TLC. We also offer $25 off any drain shield.
We strongly recommend periodic cleaning to remove debris before it becomes a clog.
Drain Cleaning Prevents Clogs
Maintenance is proactive. It minimizes the risk of sewer line backups, slow drainage, standing water, and clogs. You schedule maintenance at your convenience without the urgency a clogged drain requires.
Preventative maintenance is a must for homes with nearby trees. If previous maintenance eliminated roots from your sewer line, count on finding new growth during the next cleaning.
An annual drain and sewer cleaning will help you thwart potential root problems. Roots can crack pipes if allowed to grow unchecked.
No matter how careful you are with your plumbing, debris inevitably washes into your drains and begins to build up inside pipes. Hair, grease, food, soap scum, and other liquids can coat pipe walls and create an environment for mold and algae growth.
Signs You Need Drain Cleaning
Drain problems rarely happen spontaneously. Clogs offer clues as they form. Standing water and slow drainage in a sink or tub merit a closer look at the fixture's drain. Your sewer line likely needs attention if drainage is slow at all drains throughout your Huntington Beach home.
Gurgling sounds and foul odors also indicate a drain or sewer line problem.
How We Clean Drains
We start by recommending the best strategy for your drain and sewer system. Our Parzival Plumbing experts use a video camera to inspect your pipes and locate blockages and debris buildup. It also helps us decide if hydro jetting is an option for your system.
Hydro jetting uses pressurized water to blast debris off pipe walls and bust clogs. A hydro jetting machine pressurizes the water, and a hose distributes it inside your drains. Dislodged debris and blockages wash through your drains and sewer line into the sewer system.
The process is quick and effective but may be too intense for older or weakened pipes. Our qualified professionals at Parzival Plumbing can recommend a cleaning alternative, such as snaking, to clear older pipes.
Snaking involves a cable outfitted with a tool that can snag and cut through debris or tree roots. It does not clear buildup on pipe walls as high-pressure water does, but in the hands of our experts, snaking can help keep your older or weak drains clean.
Give Your Drains Some TLC
We can recommend natural cleaning products to use between annual drain cleanings. You can help keep your system clean by being mindful of what you wash down the drain.
The U.S. Environmental Protection Agency (EPA) offers these DIY drain tips:
Avoid chemical drain openers for a clogged drain.
Never pour solvents, oil-based paints, or toxic cleaners down the drain.
Never pour cooking oil or grease down the drain.
Do not flush anything but human waste and toilet paper in the toilet.
Schedule Drain Cleaning Today
Let Parzival Plumbing maintain your drainage system with annual cleanings. Preventative maintenance will keep the water flowing in your Huntington Beach, CA, home. Call us at 949-229-7550 or request service online.