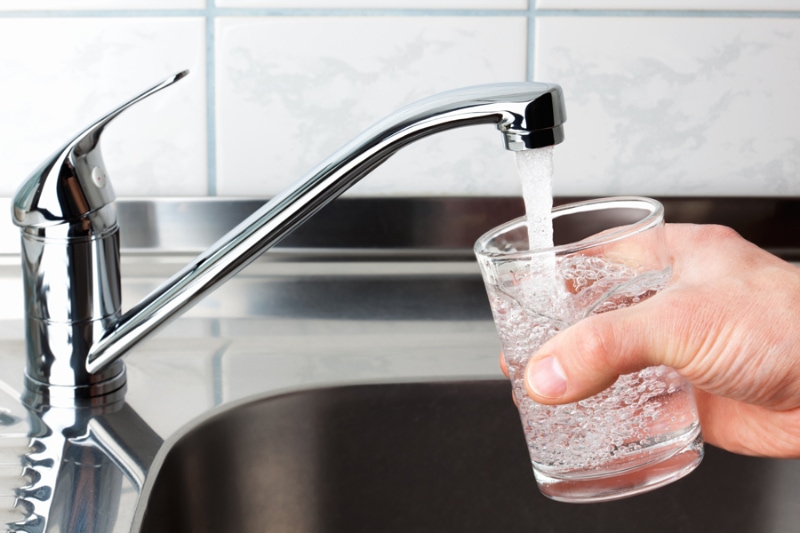 A sewage backup in your Huntington Beach home can easily cause your day to take a turn for the worse!
Drain problems can occur for different reasons, but there are actions you can take to minimize the chances of it happening in your home.
At Parzival Plumbing Inc., we want to protect your health and keep you safe. We are the top heating, cooling, and plumbing professionals in California because we care about our customers and take pride in our craftsmanship!
Whether you're dealing with a clogged drain or a complete sewer backup, give us a call. Our licensed professionals are ready to assist with any of your plumbing problems, big or small.
How Does Sewage Backup Happen?
Some possible explanations for your sewer system backing up include:
Clogged Pipes
Even little clogs can lead to big problems—including sewage backup! A clog in your home's drain pipes or main sewer line may push out waste from your toilet, shower drain, or sink drain.

Stop sewage backup before it starts! Be sure to have a plunger handy to unclog your toilets, and use a snake drain to remove any buildup of hair and debris that could be clogging your drains.

If this doesn't work—or you would prefer to leave it to our professionals—give us a call! Let us unclog your drains before the issue progresses and leads to sewage backup.

Outdated Sewer System
Older homes tend to have plumbing problems more often, mainly because the pipes and drain lines are outdated. This can easily contribute to a sewage backup, especially if any of your pipes get punctured or collapse.

If you suspect your pipes and sewer system are damaged, call our plumbing professionals right away. We can inspect, repair, and replace your pipes and plumbing equipment.
Tree Roots Can Damage Your System
Tree and shrub roots can grow into and interfere with your sewer line. Even if you don't have any plants or trees directly on or near your sewer system, it's still possible the roots are present underground and damaging your pipes. Tree and shrub roots can extend from your neighbor's property.

The last thing you want is interference from tree and shrub roots to cause damage to your sewer system and lead to sewage backup in your home. Be proactive with routine plumbing maintenance.

Our professionals can take maintenance a step further with a sewer camera inspection to ensure nothing is blocking or damaging your sewer line. Our camera inspections are an excellent way to examine your pipes without damaging your lawn.
Negative Consequences of Sewage Backup
Dealing with sewage backing up into your Huntington Beach home is frustrating for a number of reasons, including the following:

No Plumbing
Sewage backup can disrupt anybody's routine. You won't be able to use your plumbing equipment when you need it, and your home will be left with an unpleasant odor until the issue is addressed.

You'll need to turn to our plumbing professionals for help with resolving a sewage backup issue. We can easily take care of the matter for you, but we understand sewage backup is quite the inconvenience.

Reduce the risk of the issue by opting for routine plumbing maintenance services—we'll keep all of your plumbing equipment operating safely and efficiently.

Potential Health Risks
Sewage backing up into your home where you live and breathe could be detrimental to your health. Sewage water could contain any number of bacteria and viruses. Not only this but sewage backup can increase the risk of mold, which poses health consequences and contributes to poor indoor air quality (IAQ).

Discourage mold growth and address it and the root cause before it spreads. Parzival Plumbing Inc. is here to help—your health and safety are our main concerns!

Requires a Cleanup and Repair
Few things are as messy as sewage backing up in your toilet and drains. You will need the sewage water to be removed, the area to be properly cleaned and sanitized, and the problem that causes the backup addressed.

According to the Environmental Protection Agency (EPA), you need to remove the water and clean moist building materials, surfaces, and furniture within the first 24 to 48 hours in order to prevent mold growth. Even then, you could still be at risk for mold growth in your home.

You should never attempt to clean up any sewage that has backed up into your home on your own. Sewage backup could be contaminated and put your health at risk. Leave the cleanup to the professionals.

Our Parzival Plumbing Inc. experts can assess the problem and provide you with a solution.
Protect Your Plumbing Equipment
Our Parzival Plumbing Inc. professionals are here to help you avoid serious plumbing problems like sewage backup. Whenever you require plumbing installation, replacement, repair, or maintenance services, know you can trust our team of licensed and trained experts. Let's keep your home's entire plumbing system in pristine condition.
From plumbing installation and replacement to clogged drains and sewage backup, our Parzival Plumbing Inc. professionals tackle it all. Leave all your Huntington Beach, CA, home's plumbing needs and concerns to our trusted experts. Call 949.229.7550 or request service online today.